HØIBERG is a European Intellectual Property firm, which counsels on all aspects of intellectual property rights including patents and IP strategies. We help ambitious and innovative companies create the products of tomorrow by protecting their IP today.
HØIBERG was founded in 1995 and has expanded rapidly ever since
In 2003, our office in Aarhus opened, and in 2015 we expanded with an office in Medicon Village in Lund, Sweden. In 2016, our headquarters moved to new facilities in Adelgade in the heart of Copenhagen. In 2019, we opened our office on MINC in Malmö and in 2020 our office on the campus of Karolinska Institut, Stockholm, opened.
Today, the company employs over 60 highly qualified employees and partners.
HØIBERG's clients include a wide range of national and international companies, start-up companies and researchers from universities and hospitals.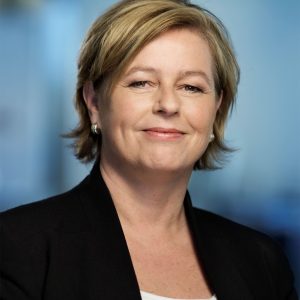 Susanne Høiberg founded HØIBERG in 1995.
Susanne graduated from medical school at University of Copenhagen in 1988, and worked as a medical doctor in Glostrup Hospital as well as a cancer researcher before entering the IPR field.
Susanne has experience within all areas of IPR. In all her work the focus is on the IPR strategy having commercial purpose and being in line with the development of the company.
Besides handling court cases on her clients' behalf, Susanne also acts as expert in patent court cases and has been appointed technical judge at the Danish Maritime and Commercial Court and at the Danish High Court.